Hard Rock Hotel Pattaya


Hard Rock Cafe Pattaya
The city's best music and dining venue, Hard Rock Cafe Pattaya offers classic Southwest American favorites including burgers, wraps, ribs, cocktails and Rock 'n' Roll. Flash your Stage Pass to walk right in. Every evening, the music fills our Moon deck, an elevated deck overlooking the beach road and the sea a little beyond, with an over-sized Jacuzzi, and with restrained lighting at night to create that special mood. A little later, indoors, the resident band plays live their repertoire of classic rock, alternative & indie jams, and classic party tunes. While you're there, take home a piece of Hard Rock history by visiting the Rock Shop.
The Cafe opens for lunch, dinner and all-day drinks (strictly reserved for guests aged 20 years and above after 10pm)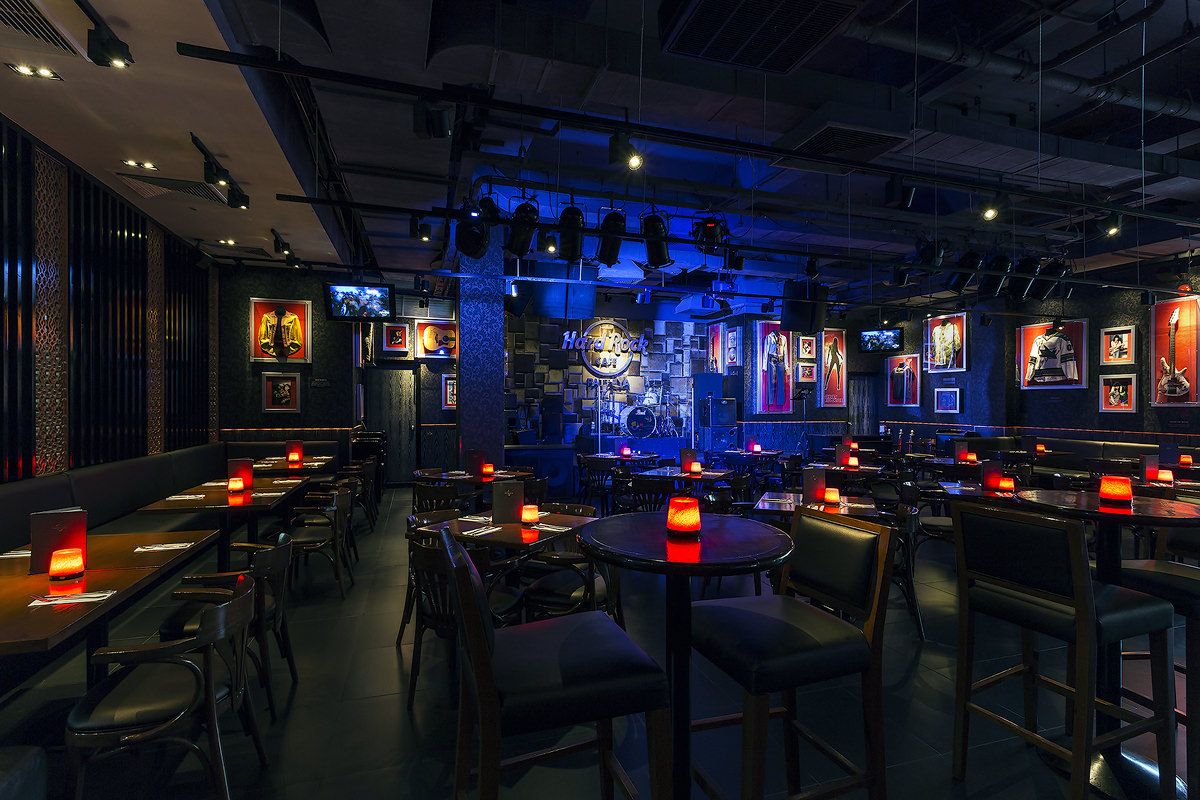 Show Time
12:00 p.m.(noon) – 01:00 a.m. (Sunday – Thursday)
12:00 p.m.(noon) – 02:00 a.m. (Friday, Saturday and Public Holidays)
Take a Virtual Tour of the Moon Deck
For more information hit us up @
Hard Rock Cafe Pattaya
429 Moo 9, Pattaya Beach Road
Chonburi 20150, Thailand
Tel: +66 38 426635
Fax: +66 38 421673
E-mail: hrcpr.pty@hardrockhotels.net
Go Back to Dining & Nightlife