Hard Rock Hotel Pattaya


Swimming Pools
Once you have finished taking in the sheer size of the 2,000 square meter pool, Eastern Seaboard's largest free-form pool with artificial beach, you can begin to enjoy all other activities. Open from 7 a.m. and the only swimming pool in Pattaya that closes at 10 p.m., you can swim to your heart's content, the massive beach-sand swimming pool is patrolled by certified life guards. Swim through the beach-sand pool, working your way round the rocks, laze around in the cocktail pool and enjoy a cool drink, sun yourself in the shallow pool while keeping cool or maybe do some laps in the main pool.
Cabanas
Enjoy the beach-sand pool at the luxury of your own cabana, complete with food and beverage, minibar and massage services. Don't miss our Saturday Pool Party – one of the most popular pool parties in Thailand!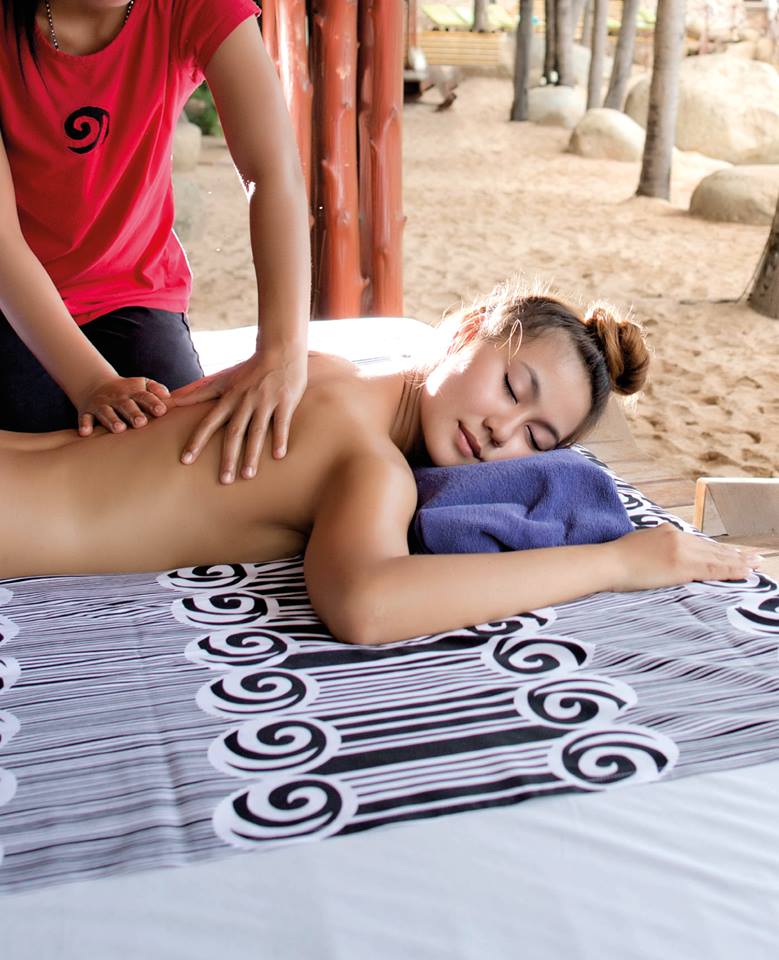 Cabana rental fee:
Weekday at Bt. 700
Weekend and public holidays at Bt. 1,300 (includes minibars and cocktails and Bt. 500 Rock spa voucher)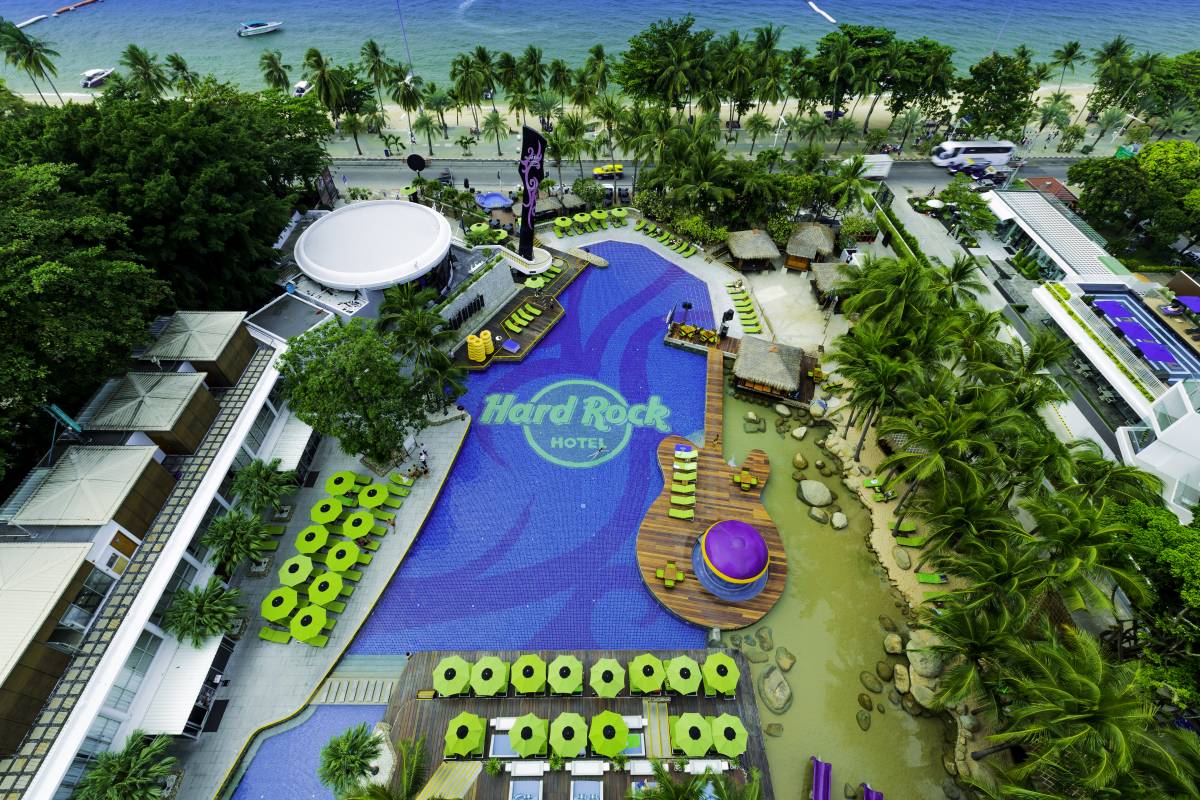 Our newly renovated pool now features guitar deck, Jacuzzi, under-water speakers, new lighting, bigger kid's area, more slides, sun loungers, and many more for rock stars of all ages.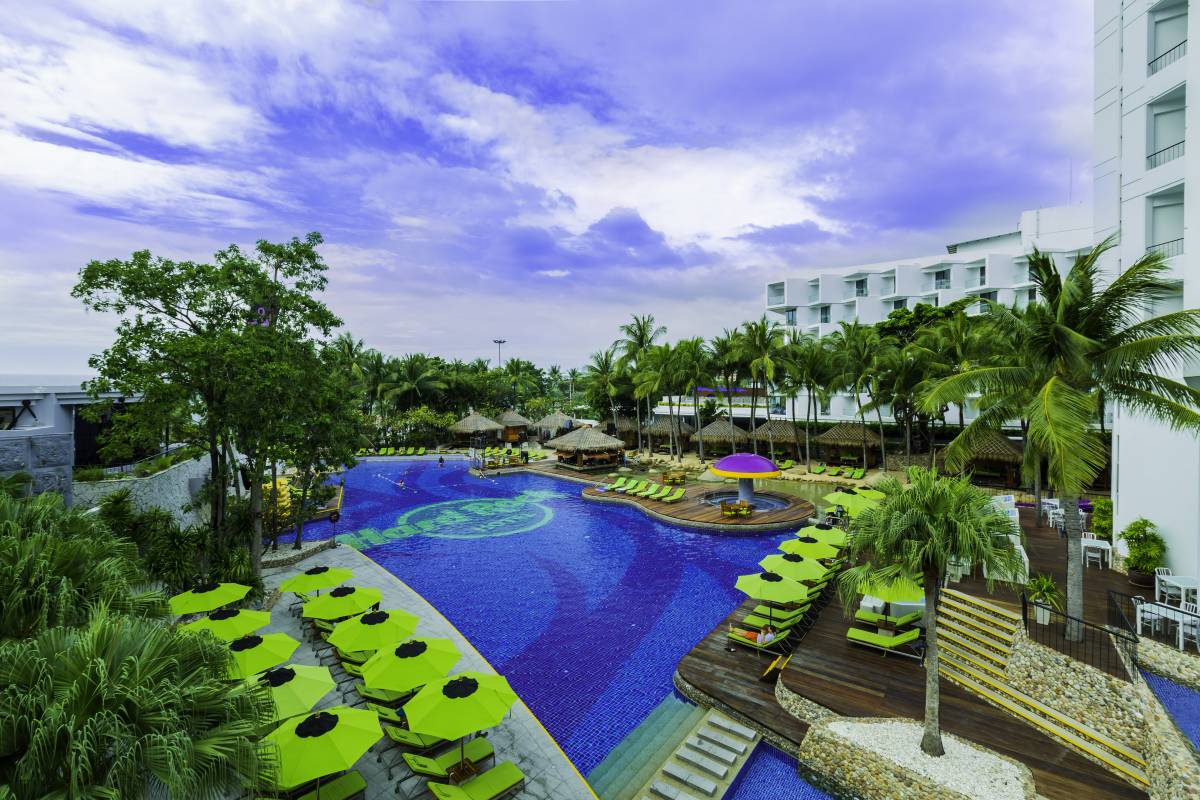 Pool access fee for non- resident guest
Bt. 500 per day (adult)
Bt. 400 per day (child age below 12)
Join the poolside activities and have some fun – what a splash!
Take a Virtual Tour of our Swimming Pools
For more information hit us up @
Hard Rock Hotel Pattaya
Tel: +66 38 428755 ext. 8437
Fax: +66 38 421673
E-mail: vibemgr.pty@hardrockhotels.net
Go Back to Amenities