Hard Rock Hotel Pattaya


Roxity Kids Club
Need a day away from the kids so you can do that shopping or just relax by the poolside? Well, come and check out the coolest kids club in town. Catering to children aged 3 to 12 years old, the Roxity Animators will look after your precious one and keep them entertained in Hard Rock way. With many activities available i.e. coloring, bracelet making, paper crafts, the latest games for the Playstation4, Nintendo Wii, video, DVD and the kid's pool right next door, your kids will bug you to go.
Show Time
Sun – Fri: 8:00 a.m. – 7:00 p.m.
Sat: 8:00 a.m. – 10:00 p.m.
Rates
For in-house guest only
Full day rate at Bt. 600 inclusive of lunch and one time snack as per Lil' Rock Menu.
Half day rate at Bt. 450 inclusive of one time snack as per Lil' Rock Menu.
1 Hour service at Bt. 100 net.

For Outside guest
Full day rate at Bt. 750 net inclusive of lunch and one time snack as per Lil' Rock Menu.
Half day rate and 1 hour service rate not applicable for outside guest.
*Child under 3 must be accompanied by a parent or guardian. 
Introducing the Roxtars…
SKIDDLEY (Lead Singer/ Saxophone)
Lead singer and founder of the Roxtars band. Rockin' his signature shades, this quick witted, smooth talking bachelor has played numerous sold out arenas, but still finds it a little embarassing when he makes the cover of the trendy Teeny-Bop magazine.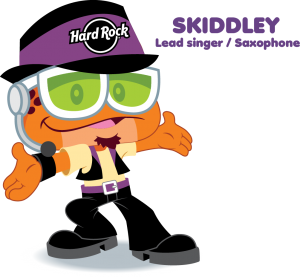 RAZZI (Keyboards)
She is the cheerful friend that brightens everyone's day. She loves being silly with her friends, caring for animals, and giving out her famous super-squishy hugs.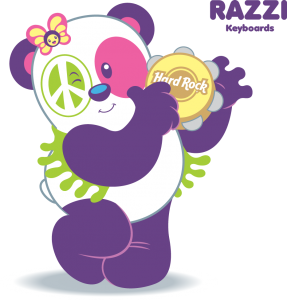 BUDDY JR (Drums)
This harmless, loveable, accident prone, puffy, tub thumper often finds himself in awkward and humorous situations despite his good intentions. He may be as sharp as a bowling ball, and just about as round, but when he gets his hands on his light-up drumsticks…it's CRASH-BAM-BOOM, Wild Thing Time!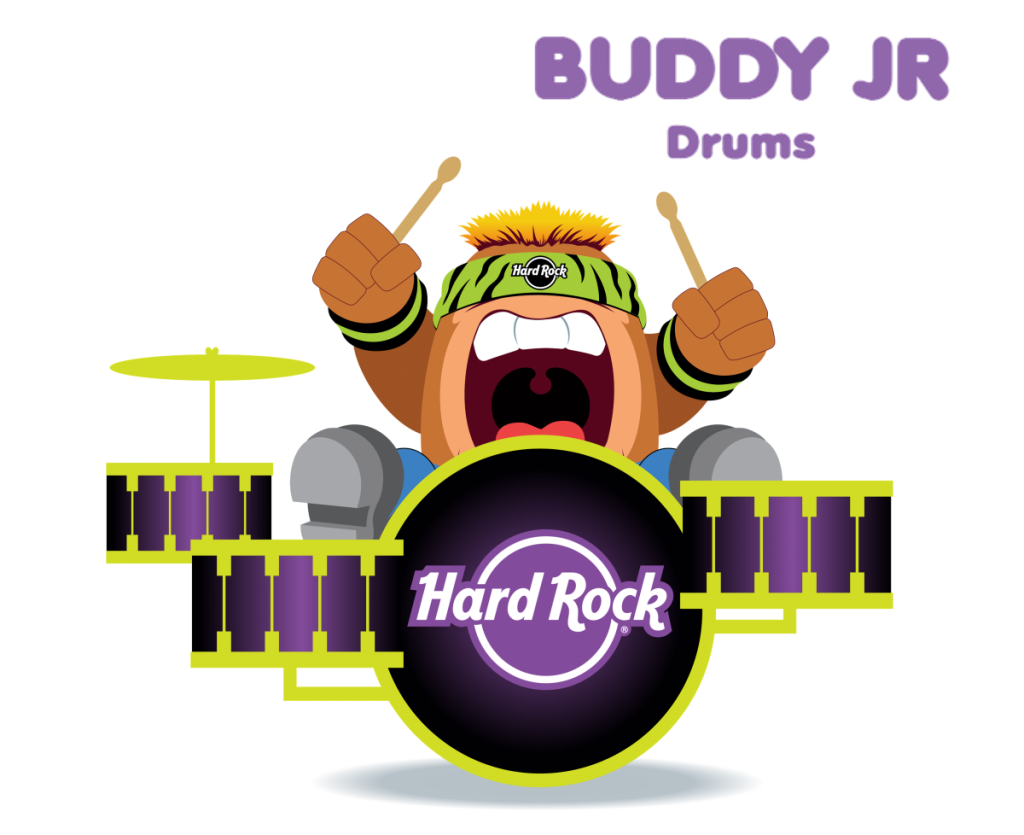 SIR KINGSTON (Lead Guitar)
This small British chap conducts himself in a humble and gracious manner although he has been known to "lose it" when he runs out of his favorite chew, Yummy-Yummy Bubble Gummy.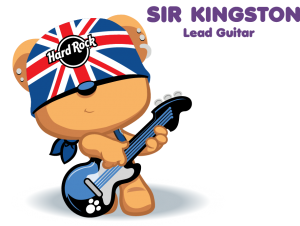 STYLER (Guitar)
A true non-conformist, this alternative, rebel girl is certainly not afraid to be herself. She is the heart and soul of the Roxtars band, and uses her natural poetic talents to write all of the band's songs.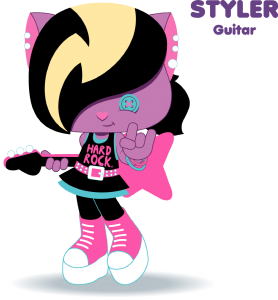 Take a Virtual Tour of Roxity Kids Club
Go Back to Amenities